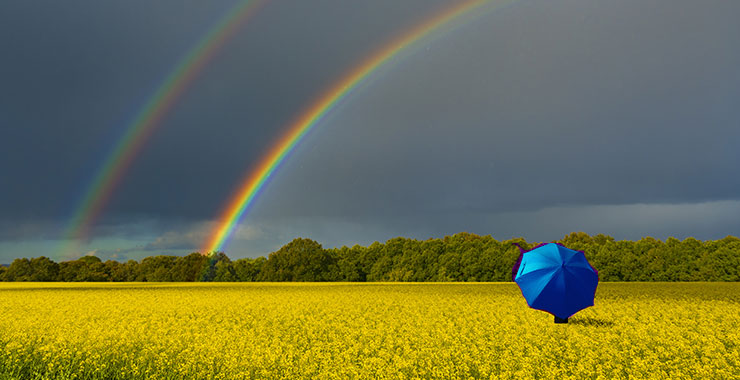 Long-time users of Salesforce rightfully have been leery of migrating from the original user interface, called Classic, to a new user interface called Lightning.  Launched in 2015, Lightning is a modern user interface that facilitates customization without code, enables a consistent, responsive experience across devices from PC to tablet to mobile, and makes it easy to connect a growing number of apps into the Salesforce interface for seamless user operations. Lightning is different from Classic in significant ways, and therefore needs to be approached with intent.
The West Coast Consulting Group team has worked with customers in every stage of Lightning adoption: from new Salesforce deployments over the past few years that started with Lightning and optimized their processes with Lightning-only capabilities, to long-time Classic users who have gone through the upgrade, to organizations for whom the time is not right to migrate from Classic but are working with us to develop their plan. We want to share the benefits of our customers' experiences with you.
Top 5 Planning Considerations for Your Lightning Migration
Lightning migration doesn't have to be a "big bang" transition.  You should plan a staged approach over time.  Pro tip: connect a Lightning Experience transition to a new initiative in your organization, like a new product launch or an internal transformation program. Add Lightning Experience features specific to the processes and dashboards for that initiative to both validate the technical capabilities and allow your users to familiarize themselves with a new look and feel.
Lightning rollout doesn't have to be "one for all."  You can select a subset of your profiles and users to become familiar with the Lightning Experience and learn from their learning before you plan a broader rollout.  Pro tip: include a senior executive in your initial Lightning user group who can act as a champion to manage change and encourage adoption.
There's a Lightning "out" clause.  Within the Lightning Experience parameters you should enable "switch to Classic," which is exactly what it sounds like. If you encounter issues with your custom Salesforce code migration, or the Lightning GUI dashboards don't do what they need at first, you can revert.  Pro tip: if you plan your migration with intent, and identify, convert and test all impacted custom code, Visualforce pages, triggers and integrations for your initial Lightning phase, the chances of you needing to revert to Classic are minimized.  But it's good to know that it's there (it wasn't always available in earlier releases!).
Build a phased Lightning rollout plan that identifies which features and which users will be migrated in each phase.  Pro tip: plan to capture technical issues and user feedback in each phase, and be transparent about the process with the wider organization.  Identify a single point of contact for all phases for escalation and decision-making.
Ensure that you identify all custom cost, Visualforce pages, triggers and integrations before you begin. In many organizations who are long-time users of Salesforce, things that were built, and how they were built, may be lost in the annals of corporate history.  Pro tip: avail yourselves of external Salesforce Classic expertise to help you conduct an audit of what's in your environment today.
Lightning Is Worth It and Here's Why
The road to the Lightning Experience has been a long one for Salesforce.  Over the past five years, they have brought Lightning to all of their numerous solutions.  Having made this investment in optimized user experience across the Salesforce platform, they will stop delivering features and enhancements through the Classic user interface. If for no other reason, your organization will need to migrate to Lightning to take advantage of new capabilities as they roll them out.
But there are other immediate benefits that Lightning will deliver to you.  Among them, we wanted to share a few of the features that will deliver the greatest value to your business:
Sales process automation. Lightning delivers two new methods of visualizing and managing the steps in your sales process through Path and Kanban.  Information about the current state of your opportunities is available at a glance.  You can see where an opportunity is in the overall process and easily move a record from one stage to the next.  A built-in sales coach will present recommendations to your sales team, based upon what has worked with similar opportunities in your database.
Microsoft Outlook/Inbox integration. In Classic, Outlook integration with Salesforce typically requires a third party tool.   Not anymore. With Lightning, when a sales rep sends an Outlook email to a customer, that email is automatically logged on the contact and opportunity.  Within Salesforce, you can easily review the entire communication history. Additional features include calendar integration, allowing your Sales rep to easily offer available time slots to a customer and for the customer to select one to automatically schedule a meeting; utilize templates for standard customer email communications; schedule emails to be send during the customer's working hours; and the ability to track when emails have been opened by the customer and when links have been clicked.
Smarter Einstein. Salesforce Einstein is an artificial intelligence engine powered by deep machine learning, predictive analytics, and natural language processing. Einstein learns from your data, your actions and your and your customers behaviors.  Lightning enables many Einstein capabilities that are not available in Classic, including providing automatic insights to your sales reps on their contacts, accounts and opportunities.
Better Tableau integration. The new Tableau Viz Lightning Web component makes it easy to integrate Tableau visualizations into Salesforce with just a few clicks. With Lightning, your admin or developer can integrate any Tableau dashboard into any Salesforce page.
Pardot. A new enhancement, that Pardot Lightning App brings Pardot into the Lightning user experience. This is a new, critical step in Salesforce's vision of bringing Pardot into the unified platform infrastructure, and this user experience is a critical one that you can use today to better unify and visualize your marketing campaigns with your sales accounts and opportunities.
Lightning App Builder provides a drag-and-drop toolkit to reduce the effort required to perform custom development. The App Builder allows you to easily create new pages by picking components from the component library that contains over 300 elements which are automatically integrated with your Salesforce entities.
West Coast Consulting Group Can Help You Get Started with Lightning
If migrating to Lightning sounds like a lot of work, we encourage you to think about it this way.  You've invested a lot of time and effort in your existing Salesforce environment, and your teams have used it for several years.  The world of business processes continues to become more efficient, more automated, and based on more AI-driven insights, and you will want to keep pace with the features that Salesforce adds to the platform over time.
The West Coast Consulting Group team can make it less daunting for you.  Contact us today to help with your Lightning Migration and understand the impacts to customization, processes, data and user experience so you can map out your migration plan to deliver the greatest impacts with ease.  You can also email us at info@westcoastconsulting.com or call us at 415-626-3493.
#Lightning #SalesforceLightning #ClassictoLightningMigration #SalesCloud #ServiceCloud #HealthCloud