West Coast Consulting Group creates customer success by deploying Service Cloud to optimize and reduce contact center times as well as improvise processes to seamlessly bring in data that makes the Customer Success team more engaged and able to quickly resolve the customer issues.
Key implementation features include:
Implement Service Console using Industry best practices
Enable Digital Engagement using Communities and Knowledge Article Management
Data alignment to access customer order and purchase information
Migrate data records from legacy systems
Real Time Dashboards and Reports and eliminate the need for countless Excel spread-sheets to manage Customer Success
Manage Patient/Member information in the case of Health Care organizations
Interact seamlessly with Constituents in Public Sector to quickly solve inquiries in a timely manner
Connect back-end Financial, ERP and Claims Management systems to obtain information to be rendered in a seamless manner in the Service Console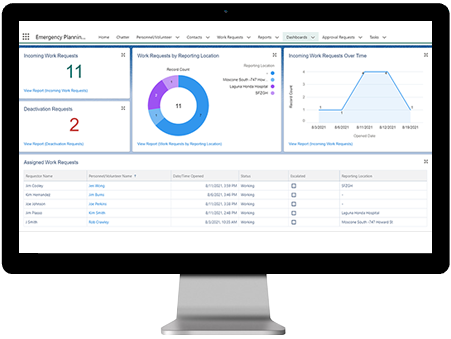 Get A Salesforce Assessment!
Get together with our Salesforce CRM consultants to review your sales, marketing and customer care needs.