West Coast Consulting Group enables customers to optimize their Salesforce by helping customers understand and gain insight into their Sales pipeline using industry best practices.
Implement Sales processes and identify gaps
Configure sales roles and hierarchy to allow for seamless territory management for reporting
Configure dashboards for sales executives allowing for forecasting and managing opportunities for faster closing
Help existing Salesforce customers jumpstart and align their sales processes as their teams grow, implement approval processes, and realign sales territories as they expand and their sales volume increase.
Enhance your Sales Insights using Tableau for dynamic dashboards/reporting
Enable Forecasting using best in class practices
Prepare your organization for an IPO using compliance procedures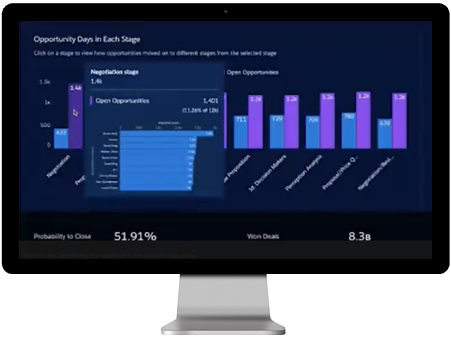 In addition, we can help implement Partner and OEM Sales Channel management and connect the ordering to the back-end finance systems for seamless order management.
Get A Salesforce Assessment!
Get together with our Salesforce consultants to review your sales, marketing and customer care needs.