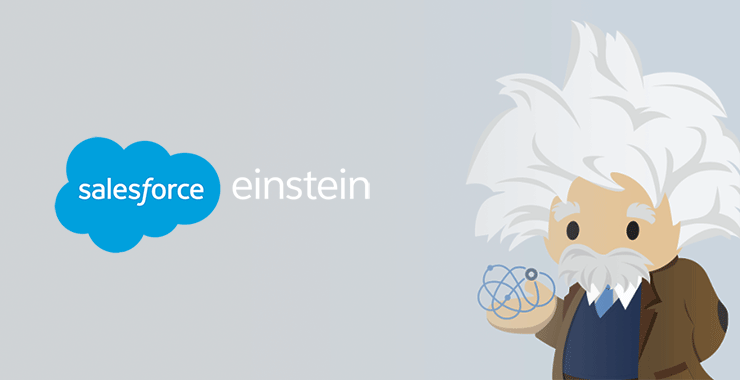 Businesses large and small alike can find themselves swimming in data: data about their customers, data about their operations, data about their market, and so much more.  In the digital economy, with more software, more devices, more mobility and more connected things, we as individuals, as employees, and as consumers generate clouds of "digital dust," and the task of making sense of data has catapulted to the top of the priority list for the most innovative companies.
As a salesforce.com customer, you have a couple of options to utilize tools that they provide to analyze your business data, both the data that is resident within your salesforce instance and even data that is stored in other applications or data stores.  These two solutions are:
The Einstein family or analytics platforms for native salesforce data, such as Sales Cloud Analytics, Marketing Cloud Analytics and more;

Einstein Discovery, the newest entry in the salesforce solution set that performs predictive analytics (more on that in a minute) on any data source, including data sources from outside of salesforce. 
Einstein in a Nutshell
We at West Coast Consulting Group want to make it easy for you to understand salesforce Einstein capabilities and partner with you to put all that intelligence to work for your business.  Here is a quick summary of what Einstein can do for you.
The Einstein capabilities associated with salesforce solutions – like Sales Cloud, Service Cloud, Marketing Cloud, Commerce Cloud and Community – provide dashboards that allow you to visualize significant trends and correlations in your data.  Einstein for Sales cloud, for example, will score your leads, identify accounts needing attention, automatically present quarter-over-quarter and year-over-year trends, and assist you with the forecasting process. Einstein for Marketing cloud will provide you insights into your campaigns with open rates, engagement rates and even customer sentiment across one or more sets of campaign data and social media mentions.  And the Einstein dashboards do all of this for you, without you needing to hire a PhD-level data scientists!
Einstein Discovery unlocks patterns in your data within salesforce and beyond – data from your financial systems, your inventory management systems, your Point of Sale systems, and much more – and provides insights that would otherwise require sophisticated data modelling techniques known only to the most highly-trained experts.  It's one thing to analyze data about past activity, be it activity about your business processes, your staff, or your customers. But it's another thing to have an Artificial Intelligence engine, such as the one that powers Einstein Discovery, making correlations and doing predictive analytics: illuminating what could happen if you took a certain step.  Only the most innovative companies try to predict the future, and you can start down that path.
We'll Help You with Your Homework
It can seem like a daunting task, but you too can gain insights from all your data that resides in your salesforce.com application and beyond.  Contact us at info@westcoastconsulting.com and we'll partner with you to configure Einstein to look not only back but forward and guide you to your best future based upon extensive analysis of your data.  You'll get an A+!
#Salesforce #SalesforceEinstein #SalesCloud #ServiceCloud #HealthCloud #FinanceCloud