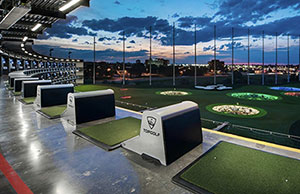 West Coast Consulting Group (WCG) and Salesforce are proudly hosting this special event for Healthcare IT professionals in Northern California.
TopGolf is a unique venue that combines the features of the ultimate driving range with food, drink, music and fun! Attendees don't have to be golfers to enjoy this experience. It's for rank beginners, to scratch golfers, and everyone in between.
The event will take place Thursday October 19th – from 4:30pm to 7:30pm in Roseville, CA.
This is open to Healthcare IT professionals. RSVP's can be made by 10/17 at this link
https://salesforcepartners.formstack.com/forms/topgolf_wcg.
Or call at 415 626-3493 or email us with questions info@westcoastconsulting.com
We look forward to seeing you there!
Benafsha Irani, Managing Partner, West Coast Consulting Group