Written by Lauren Gaskill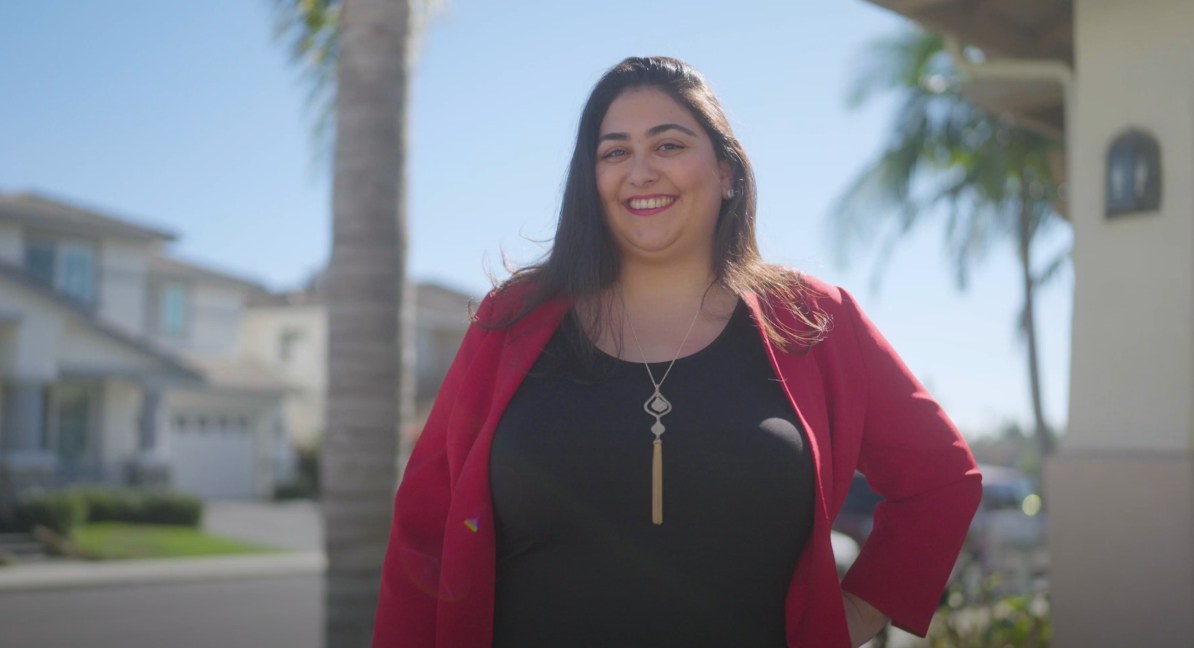 As Senior Vice President of Capital One Commercial Real Estate, part of Rossana Bouchaya's role is to streamline the business and eliminate manual processes for the 8th largest commercial bank in the U.S.
Capital One's Commercial Bank uses Salesforce to onboard corporate credit card holders, generate more revenue, and manage client relationships. In addition to providing top-notch customer service, Rossana's team and Capital One deeply value diversity, inclusion, and belonging, both in the workplace and the world.
With their use of Salesforce, and their excitement about bringing diverse perspectives to the table, Capital One leveraged a women-owned AppExchange partner ,West Coast Consulting, and an AAPI-owned AppExchange app, Groove, to solve business challenges.
With these two diverse-owned partners, Capital One has not only streamlined their processes, but they have also created a better customer experience and enabled field sellers to boost productivity by 20 percent. Hear more from Rossana here and read on to discover more of the story.
Faster Onboarding of Credit Cards
In the past, every time Capital One issued a new corporate card, a case was created. For each of these cases, a variety of forms, operational instructions, and underwriting documents had to be created by the sales team. To make matters even more complicated, database administrators manually entered information into a homegrown database, increasing the risk of errors. This often led to credit cards being shipped to the wrong address, or to members receiving cards with incorrect features. As time went on, it became apparent that the manual process was impacting Capital One's customer support and ability to scale operations.
"Partnering with West Coast Consulting allowed us to create an app through Robotic Process Automation that eliminated manual data entry and extended Salesforce capabilities," says Rossana Bouchaya. "At first, the app was specifically targeted for my line of business and helped us save countless hours every single week on tasks that could easily be automated. But in time, we were able to take that app and scale it within Capital One to apply to other lines of business."
Bouchaya explains that integrating the app with Salesforce not only expanded the reach of the app, but has also allowed the benefits of that time-saving element to reach hundreds of employees. What started as a creative effort between West Coast Consulting founder, Benafsha Irani, and Bouchaya has become an integral part of Capital One's card onboarding process.
"Working with Benafsha and West Coast Consulting has been a career highlight for me. As a woman, myself, it's not every day that we get to work with other women and minority partners. Her experience, creative energy, and diverse perspective was appreciated, and I was proud of Capital One for giving her a seat at the table," Bouchaya says.
After the app's implementation, Capital One's data entry error rate decreased by 50%, which reduced credit card cancellations by 27%.
Giving Sales Reps Their Fridays Back
In order to effectively onboard card clients, sales reps needed access to the right technology. After implementing Salesforce, adoption remained low across Capital One's field sales team. Much of the reasoning behind this was also due to manual data entry processes. Prior to installing the AppExchange app, Groove, Capital One Commercial field sellers used to block their Fridays to handle data entry. This lack of automation capabilities hindered their ability to build strong relationships and generate more revenue.
Groove's sales engagement platform bridged Salesforce and the Inbox, driving up Salesforce adoption, while increasing seller productivity and effectiveness.
"Working with Capital One has been super exciting," says Groove co-founder Austin Wang. "Some of their sales reps have actually thanked us for giving us their Fridays back because they no longer have to set that time aside to update the pipeline and do manual data entry. And, as a former sales representative myself, that's rewarding to hear."
With Groove, Salesforce adoption has passed 90 percent and weekly productivity has been enhanced by 20 percent.
Changing Banking for Good
As Capital One looks to the future, Bouchaya says their team is excited to keep innovating with diverse perspectives as they work to solve business challenges and improve their customer experience.
"At Capital One, it's important for us to support diversity in our internal hiring, but it's also incredibly important to support diversity when it comes to the partners we work with externally," says Bouchaya.
Watch the video below to learn more about how Capital One is changing banking for good with AppExchange.
Learn more about how you can innovate with diverse-owned partners on AppExchange.