Align Your Business Processes
Many implementations fall short of customer expectations because processes and systems are not aligned with business goals. Your business processes have evolved in parallel with your business requirements, but may no longer be matching up.
One of the strengths of West Coast Consulting Group is to help you align your business processes and to map them to solutions in the cloud. Our consultants are experienced with streamlining operations, building in efficiencies, and introducing industry best practices that make your cloud implementation a success for users, as well as your executive team.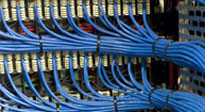 Networking Leader Deploys Salesforce Service Cloud Globally
"We were impressed, how West Coast Consulting worked with our Support, Sales Ops, IT, Renewals, and Finance organizations, to orchestrate a successful global Service Cloud launch."